Hıdırellez, a traditional festival to usher in spring, falls on May 6 each year and celebrations start on May 5 around the country, especially among the Roma community …
Hıdırellez is regarded as one of the most important seasonal festivals in both Türkiye and parts of the Middle East.
Called the Day of Hızır (Ruz-ı Hızır) in Türkiye, Hıdırellez is celebrated as the day on which the prophets Hızır (Al-Khdir) and Ilyas (Elijah) met on Earth.
It is believed that Hızır and Ilyas meet on earth only once every year. While Hızır helps and guides people who are in a difficult situation, and also brings abundance, Ilyas is believed to be the protector of the waters.
It is also believed that, as they symbolise abundance, everywhere they step turns green, and everything they touch becomes more fruitful or healed.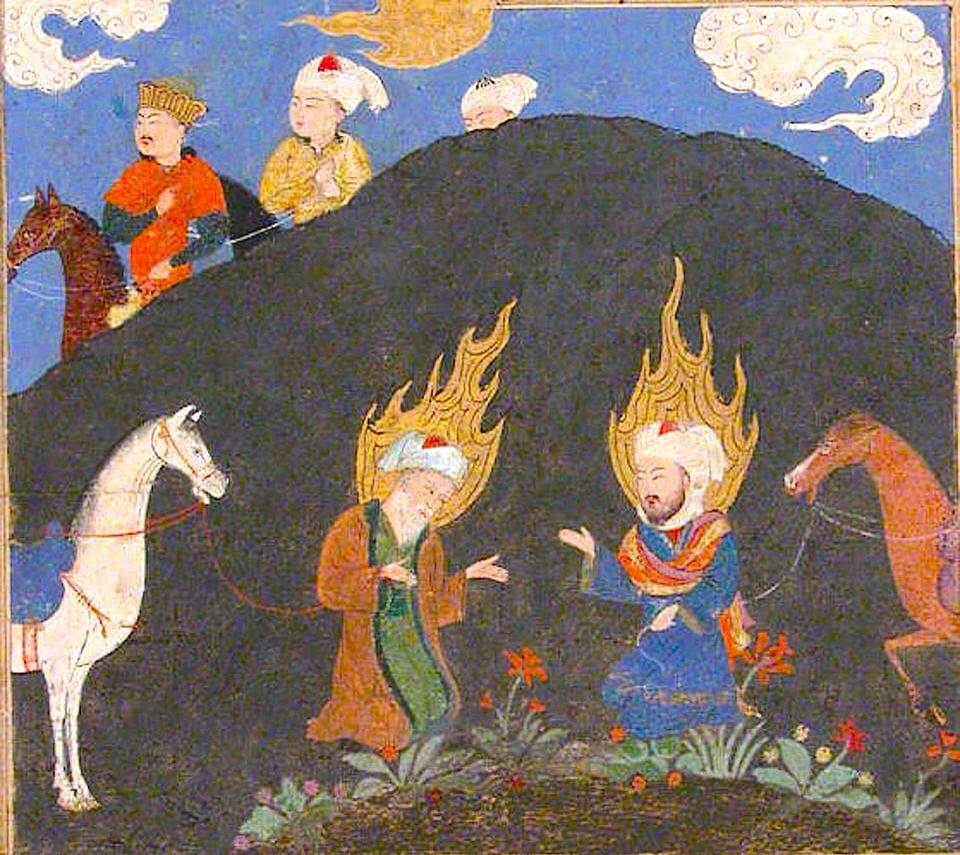 Celebrating Hıdırellez
Turkish communities around the world celebrate Hıdırellez as a spring festival on May 6 while Christians in the Balkans mark it as St. George's day on April 23.
In the folk calendar used by the people, the year used to be separated into two: summer was between May 6 and Nov. 8, known as the "Days of Hızır", while winter was between Nov. 8 and May 6, known as the "Days of November". So May 6, representing the end of winter and the start of summer, is a reason to celebrate.
Across the eastern Mediterranean and the Middle East, different traditions and rituals have developed, many of which are focused on bringing good luck with the arrival of spring.
While differing greatly from country to country, the event is often marked by the cleaning of homes and clothes, feasting or ceremonies held near open water or shrines.
In the evening of the day before Hıdırellez, people write or draw their wishes — such as a home, car or child — on paper and attach it to a branch of a tree (a rose tree) or bury it under the tree, while some throw it into the sea or a river. Some also bury money under a rose tree for abundance.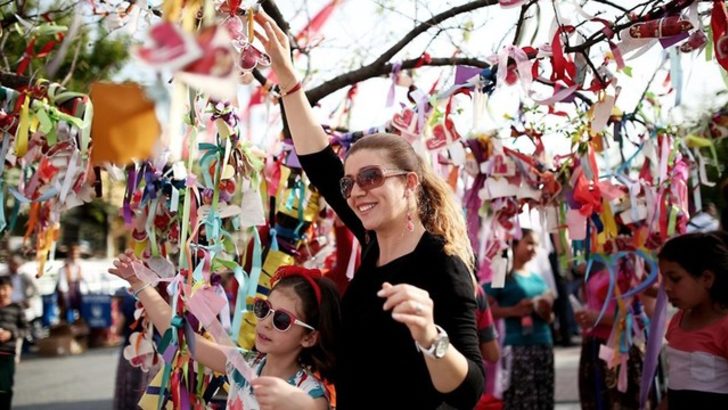 Meanwhile, it is considered that eating the first lamb of spring leads to health and recovery. Another belief is boiling flowers or plants and drinking the water to heal diseases, and that the water rejuvenates people and makes them beautiful if they wash with it for 40 days.
Among the Roma community in Türkiyes northwestern province of Çanakkale, there are dancers in colourful clothing and people jump over bonfires for good health.
The roots of the celebration pre-date Islam or Christianity.
An "intangible cultural heritage"
This spring festival was added to UNESCO's list of "intangible cultural heritage" in 2017.
According to UNESCO, "the rituals have deep-rooted cultural meanings and provide the community with a sense of belonging and cultural identity and an opportunity to strengthen relations."
Have a look at this amazing video of the Hıdırellez celebrations.
UNESCO has listed 20 cultural practices found in Türkiye These include the Mevlana whirling dervishes, the Karagöz and Hacivat shadow plays, oil wrestling in Kırkpınar and Turkish coffee.
Sources: Hurriyet Daily News/Turkey.Home/Wikipedia
This article was first published on 6 May 2019.