Discover Türkiye's hidden treasures, including its beautiful beaches, fascinating historical sites, and lucrative real estate investment opportunities. Although Istanbul and Antalya are two of Türkiye's most popular tourist destinations, there are many more appealing regions with unrealized potential for real estate investments.
This fascinating blog post will take you on a tour of some of the most talked-about cities in Türkiye, all of which are excellent choices for property investors. Property investors looking for fresh opportunities always seek treasures, such as off-the-beaten-path areas with emerging markets or niche markets with unique incentives.
Come with us as we explore what makes these Turkish hotspots so appealing, from their distinctive characteristics to the fantastic real estate investment prospects they present. Whether you're a seasoned investor or this is your first time buying, these locations might quickly become essential assets in your Turkish real estate portfolio.
Fethiye: A Popular Gem for Property Investors
Fethiye is a well-liked seaside town that offers an exceptional combination of natural beauty and investment opportunity, making it an attractive choice for property investors because of its location between the blue waves of the Mediterranean Sea and the scenic mountains of southern Türkiye. Fethiye is an attractive investment prospect because of its low pricing and high potential for growth, as well as its relaxed atmosphere, beautiful beaches, and availability of outdoor activities. Fethiye's rising appeal as a destination for eco-tourists and those interested in sustainable development bodes well for the city's real estate market. Also, the town's real estate market includes various alternatives, from contemporary flats and villas to undeveloped land suitable for a wide range of investment strategies and personal tastes. Fethiye is an excellent option for property investment in Türkiye, thanks to its long history of popularity and bright future prospects. Don't pass up the chances presented by this goldmine. Make the most of your investments in property for sale in Türkiye by contacting us for advice or information on investing in Fethiye.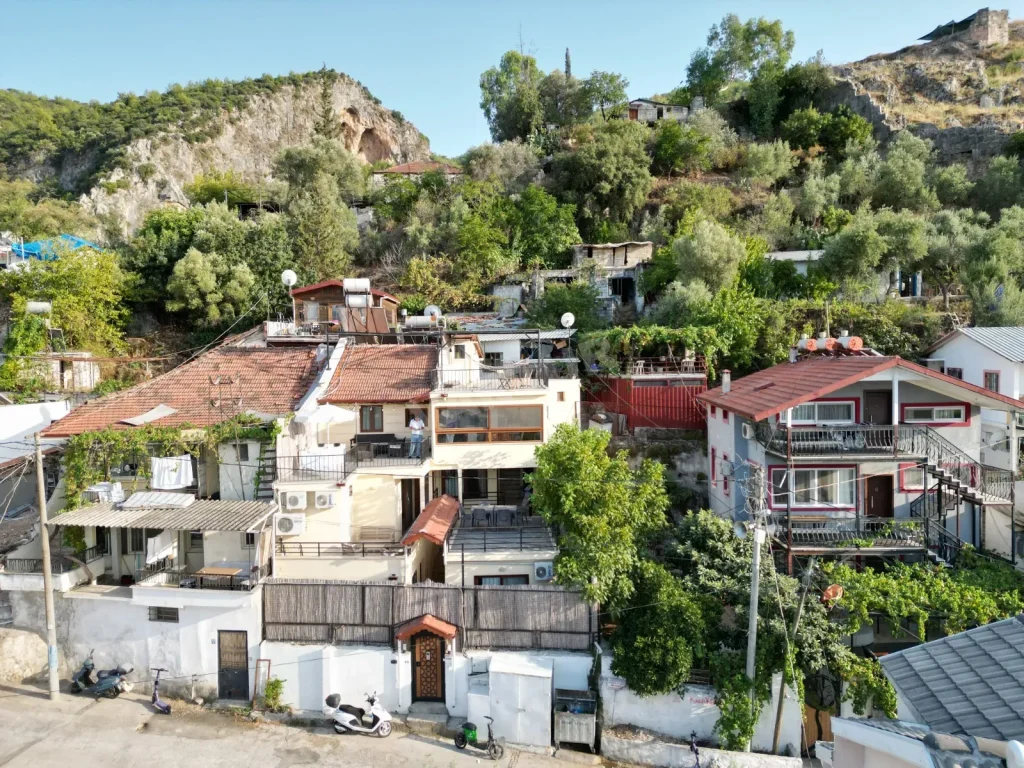 Kaş: A Hidden Gem for Property Investors
Kaş, tucked away on Türkiye's breathtaking Turquoise Coast, is a hidden gem offering a unique mix of natural beauty, historical charm, and investment potential. Kaş's stunning waters, ancient ruins, and thriving local culture make it an attractive investment prospect for anyone seeking an isolated market. Kaş's small-town vibe and relaxed way of life make it an attractive real estate market for those searching for somewhere a little more secluded and out of the way.
Tourists are particularly drawn to Kaş because it is becoming increasingly famous as a destination for thrill-seekers and people who enjoy water sports like scuba diving, sea kayaking, and paragliding. Investors can profit from the rising need for holiday rentals and second homes in Kaş, which could result in excellent rental returns and long-term value.
Kaş's real estate market is diverse, featuring anything from old-fashioned, locally owned homes and apartments to extravagant villas with panoramic ocean views, making it suitable for investors with a wide range of budgets and tastes. Property investors will be excited to learn more about the untapped potential of Kaş, with its natural beauty, rich history, and growing tourism industry.
Kaş is an attractive option for real estate investment in Türkiye because it is off the usual path. Kaş is quickly becoming one of Türkiye's most sought-after real estate investment destinations, so don't miss out on the chance to reap the benefits of this trend. Contact us if you need more information or help investing in Kaş, and we'll introduce you to the unexplored potential of this Turkish treasure.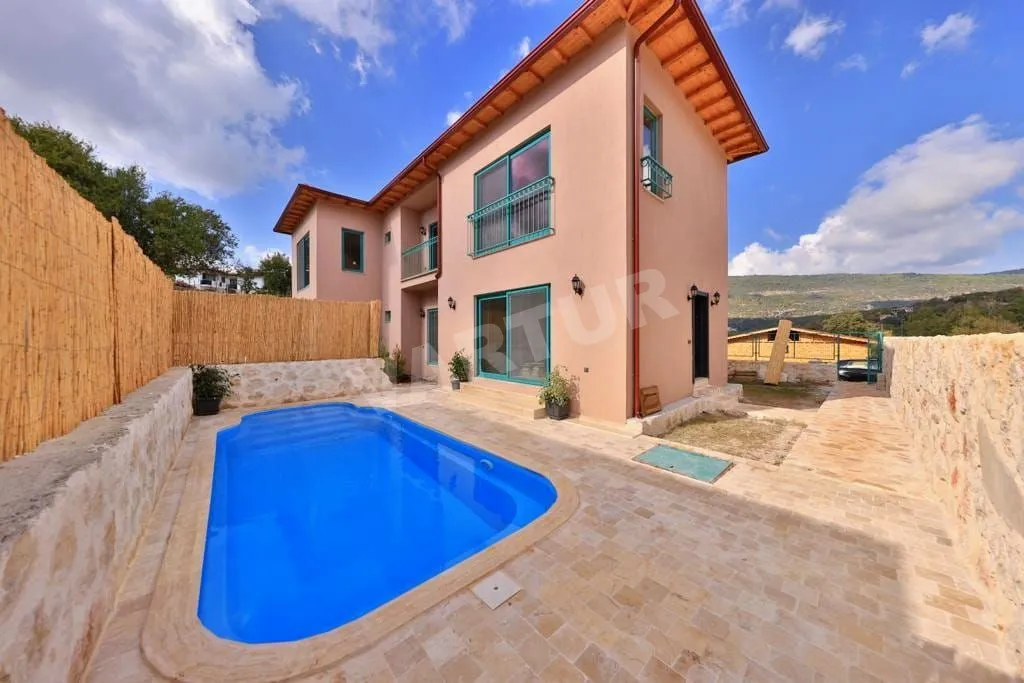 Alaçatı: A Popular Destination for Property Investors
Located on Türkiye's western coast, Alaçatı has become a famous tourist destination thanks to its distinct attractiveness, genuine vibe, and promising real estate market. Alaçatı has become a popular vacation resort for visitors seeking culture, recreation, and economic prospects, thanks to its historic stone homes, bustling local market, and world-famous windsurfing areas.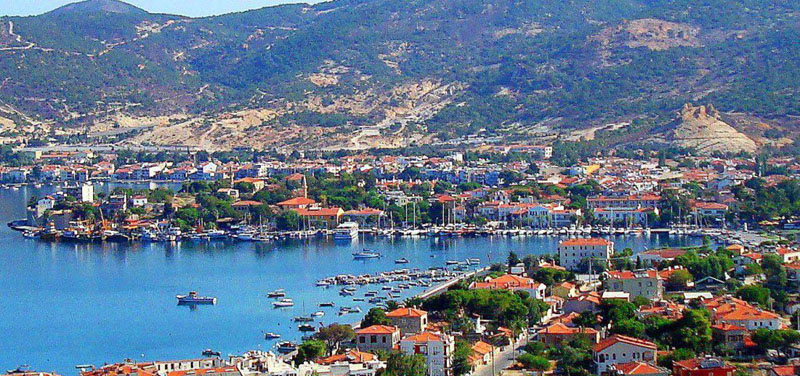 Because of its rich history and outstanding restoration efforts, Alaçatı is a popular tourist destination and a promising real estate market. The town's real estate market is diverse, with historic homes ideal for renovation into boutique hotels or holiday rentals sitting alongside modern villas and apartments.
Real estate investors highly seek out the city of Alaçatı because of a large part of its thriving tourism business. Due to the town's high volume of visitors (both domestic and foreign), holiday and vacation rentals are a great way to boost one's income. Alaçatı's boutique hotels, cool cafes, and trendy boutiques have helped enhance the city's profile among those looking for a less touristy, more genuine travel experience.
In addition to long-term capital appreciation and reliable rental income, Alaçatı's established and popular status makes for a stable and mature real estate market. Because of its widespread appeal, real estate in the area is always in great demand, making it a secure bet for financiers.
Investing in real estate in Alaçatı, Türkiye, is a good idea if you're looking for a hotspot in the country. Don't pass up the opportunity to profit from Türkiye's booming real estate market in Alaçatı, where returns on investment could be tremendous. If you're interested in learning more about Alaçatı as an investment destination or need some help getting started, feel free to get in touch with us.
Bodrum: A Popular Hotspot for Property Investors
Bodrum, a city on Türkiye's Aegean coast, is a popular and desirable location for those looking to buy real estate. Bodrum has exploded in popularity as a tourist and investment destination thanks to its beautiful shoreline, fascinating history, and exciting nightlife.
Bodrum's real estate market is diverse, with options ranging from high-end villas and flats to cozy townhomes and flats. With so many out-of-towners and residents flocking to this area, landlords have many opportunities to profit from short- and long-term leases on rental properties.
Bodrum's robust and consistent real estate market is a significant selling point for the city. Tourists and real estate investors are drawn to the town because of its rich history and cultural attractions, such as its ancient ruins, medieval castles, and thriving arts scene. Bodrum's modern conveniences, extensive public transportation system, and high-quality medical facilities all add to the city's standing as a prime real estate market.
Bodrum is becoming an increasingly attractive investment destination as it attracts affluent homebuyers and expats searching for a high-end lifestyle and a second home. The high demand for real estate and Bodrum's popularity as a tourist destination guarantee a healthy real estate market with promising prospects for future capital gains and rental income.
Bodrum is one of the most sought-after and rapidly developing real estate markets in Türkiye. Get in touch with us if you need any help or more information about investing in Bodrum, and we'll be happy to guide you through the many possibilities that exist in this exciting city. Don't miss out on the exciting real estate market in Bodrum, Türkiye, and the chance to earn substantial profits on your investment.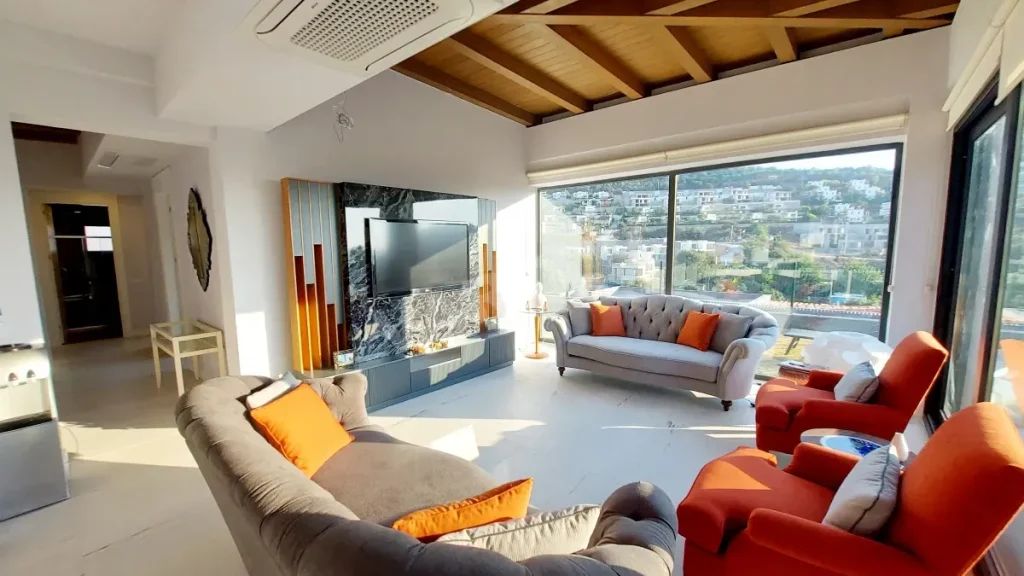 Contact Us
Contact us if you need help or more information about the real estate investment options in Fethiye, Kaş, Alaçatı, Bodrum, and many others. If you're looking to invest in property in Türkiye, our team of professionals can help you along the way with advice, direction, and support.
The potential for real estate investment in well-known areas of Türkiye should not be overlooked. Fethiye, Kas, Alacati, and Bodrum all present interesting options for clever property investors thanks to their unique charms, rising popularity, and potential for revenue. Get in touch with us right away, and we'll show you how to capitalize on Türkiye's promising investment climate.
You can find out more about Vartur Real Estate and Investment here:
This is a sponsored advertorial in association with Vartur Real Estate