This post contains affiliate links, so we may earn a small commission when you make a purchase through links on our site at no additional cost to you.
No barbecue is complete without a selection of tempting side dish recipes...
Summer is here and with it, barbecue season.
If you're planning a barbecue, why not try something different to complement your grill?
Click here to check out barbecue products on Amazon
Here are some meze recipes that will really zing up your side dishes.
Turkish-style slaw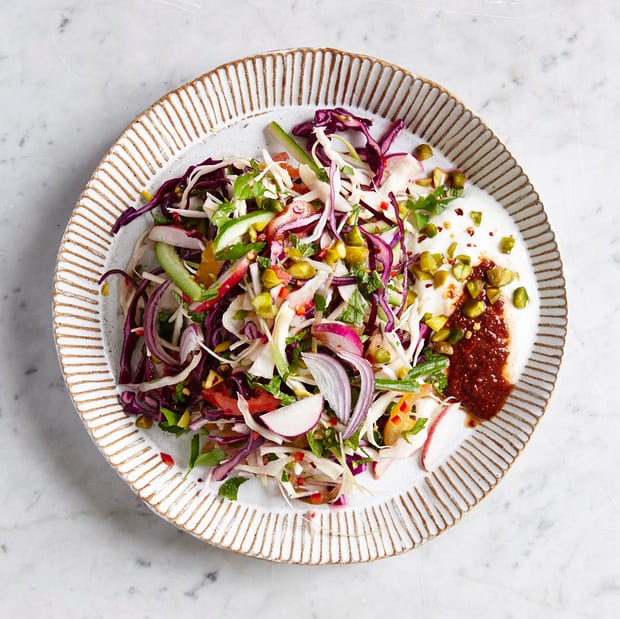 Serves 4
Juice of 1-2 lemons
10 ripe cherry tomatoes, deseeded and juice kept
1 garlic clove, lightly crushed
½ small red onion or 1 shallot, thinly sliced
2 spring onions
1 bunch of radishes, cut into eighths
¼ small white cabbage, finely shredded
⅛ red cabbage, finely shredded
1-2 chillies, finely chopped
⅓ cucumber, deseeded and julienned (skin left on)
2-3 large handfuls flat-leaf parsley, chopped
2 handfuls fresh mint, chopped
1 large pinch pul biber (Turkish chilli flakes)
Salt and black pepper
To serve
3 tbsp Suzme or Greek yoghurt
1 tbsp harissa (hot chilli pepper paste)
1 tbsp pistachios, chopped
First juice the lemons, mix them with the juice from the cherry tomatoes and the garlic and set aside.
Combine all the vegetables in a bowl and refrigerate. Five minutes before serving add the herbs, chilli, seasoning and lemon juice mix to taste. If you add the salt and lemon too early you'll end up with a salad that's far too wet and lacks crunch.
Serve the yoghurt, harissa and pistachios on the side.
Recipe courtesy of Freddy Bird, chef-patron of The Lido in Bristol and Thames Lido in Reading.
Yoghurt with Cucumber (Cacık)
Cacık ('JAH'- juck) is a refreshing dish that can be served with grilled meats or as a meze. It makes a perfect accompaniment to spicy dishes and BBQ's. It can also be made with thicker yoghurt (Suzme or Greek) and used as a dip.
Smoked Aubergine Puree (Baba Ghanoush)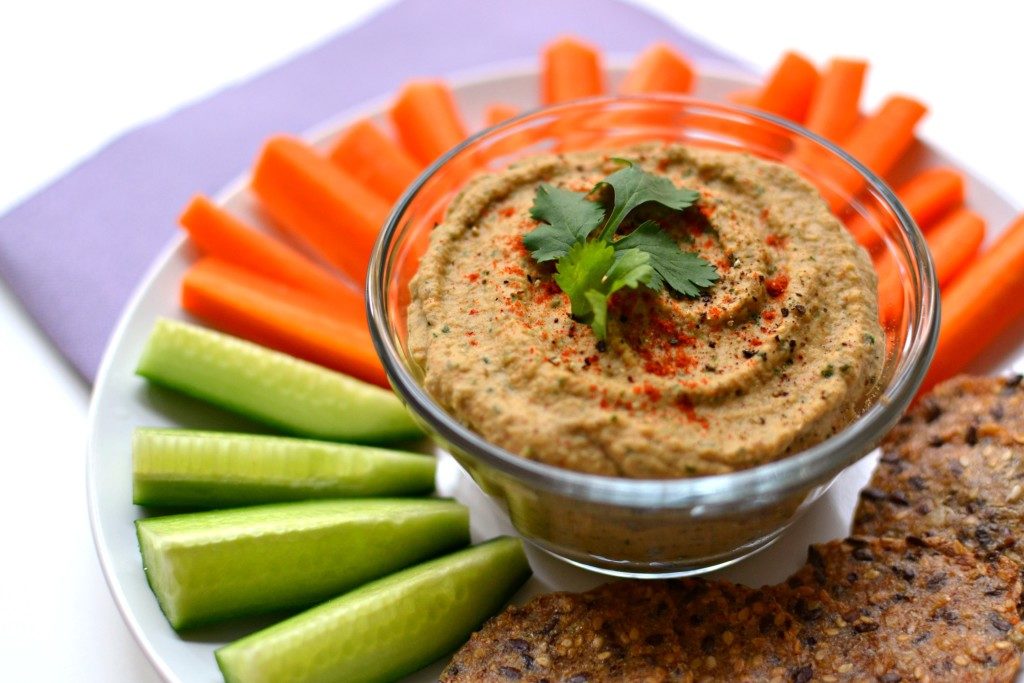 This delicious smoky dip is the ultimate aubergine recipe and a classic part of any meze selection.
Potato Salad (Patates Salatası)
There's a place on the table for potatoes at any time of the year. During the summer, potato salad makes a great addition to a meze table. The Turkish version is healthy, tasty and full of Mediterranean flavours.
Carrots with Yoghurt (Yoğurtlu Havuç)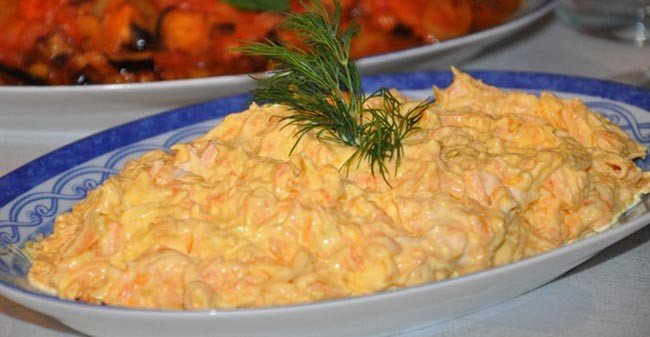 Carrots make a tasty addition to any salad dish and this quick and easy meze dish goes well with grilled meats and chicken.
Grilled Pineapple
This is not strictly a meze, but it is so easy and really good. The hot sauce gives it an extra kick and cuts the sweetness.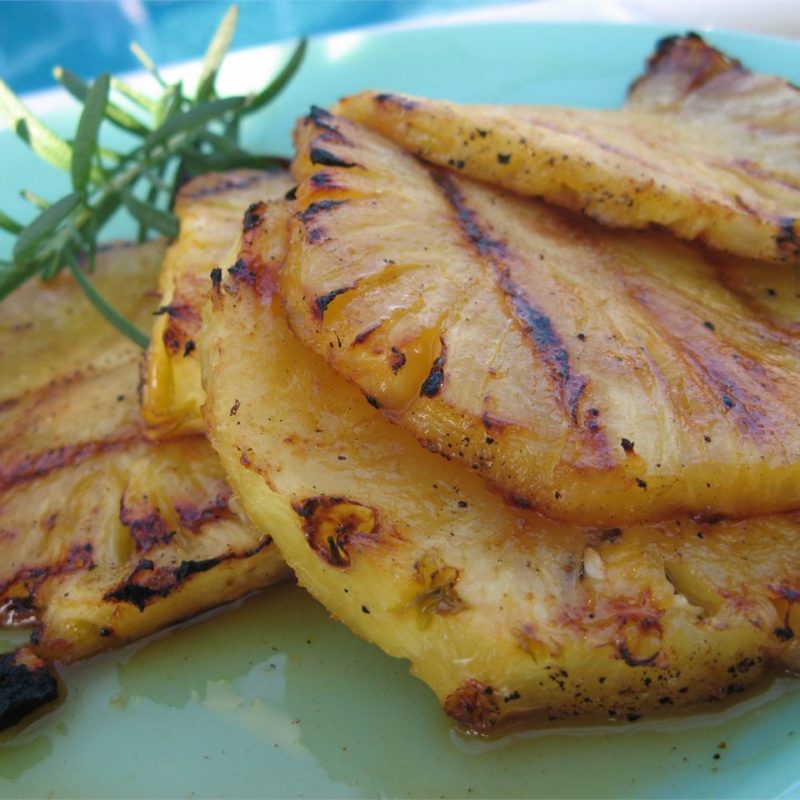 Ingredients
1 fresh pineapple – peeled, cored and cut into 1-inch rings
¼ teaspoon honey
3 tablespoons melted butter
1 dash of hot pepper sauce
salt to taste
Directions
Place pineapple in a large resealable plastic bag. Add honey, butter, hot pepper sauce, and salt. Seal the bag, and shake to coat evenly. Marinate for at least 30 minutes, or preferably overnight.
Preheat an outdoor grill for high heat, and lightly oil the grate.
Grill pineapple for 2 to 3 minutes per side, or until heated through and grill marks appear.
And finally …
We couldn't go without giving you a recipe for a main dish to go with your meze selection…
Lamb on Skewers (Şiş Kebap)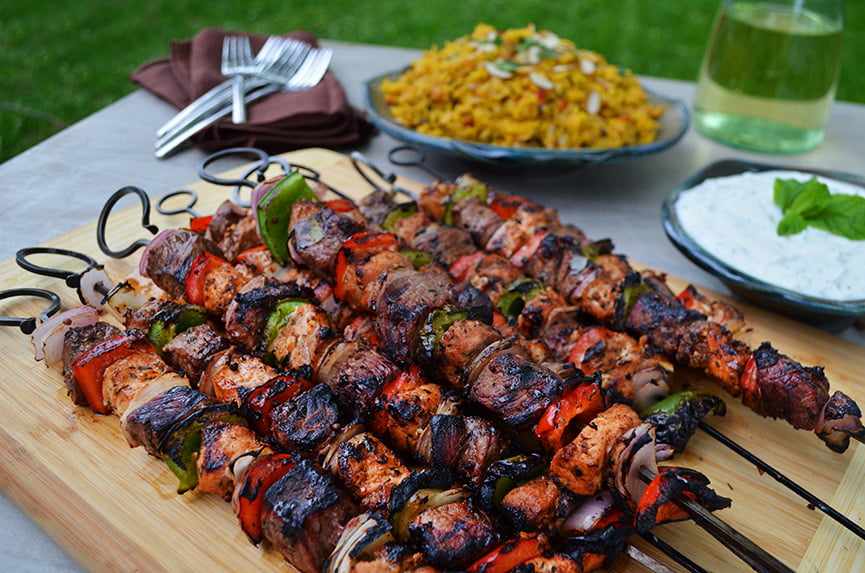 Click here to check out serving dishes on Amazon
Afiyet olsun!
This article was first published on August 19, 2021